DISCOVER
Luxe Living Realty
Welcome to the LUXE experience!  Delivering solutions in a highly competitive market throughout the Dallas & Ft. Worth regions. Ensuring your success by proactively meeting your needs.
Read More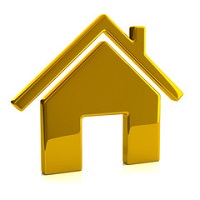 Buyers
Find your dream property with ease. Partner with us to locate your ideal property, secure financing, or create illustrious designs for your living space. We manage the burdens; you experience the dream.
VIEW MORE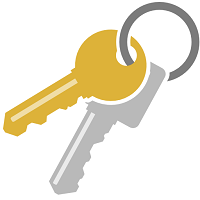 Sellers
Take your property and profits to the next level! Maximize your value with our prestigious interior staging and event hosting. Sell quickly and ensure you receive the best offer.
VIEW MORE
HAPPY CUSTOMERS
Testimonials
RoniT
We are extremely happy with Nancy as our realtor, she is a first-class professional. As first time home buyers we were nervous about beginning the process of looking but we were in Nancy's qualified hands and she was there every step of the way. Nancy is extremely knowledgeable about the market, patient and phone calls/texts were always answered, she did not hesitate to come to every house we asked her to see with us. Her experience and negotiating skills were the reasons we ended up with a home/community that we are so excited to be in. I would recommend her to everyone we know!
Jill Palmer
I can not say enough how exceptional the service executed by Nancy Messiha. The amount of tenacity she exemplifies is above many other realtors I know.  A truly loyal servant of the job and is with you until the very end. I felt that I could trust her completely with not only the sell of my first home. She found our starter home after we were married, sold it 4 years later and was with us from start to finish in building our new home. As someone who worked for a builder in the past. She was able to assist us in negotiating against all the nickel and diming that comes with building a home. Nancy is definitely one that I recommend to anyone looking to buy, sell or build. She is the very best.
Wylie, TX
Noland J.
Nancy is an outstanding REALTOR® and friend. I can always count on Nancy to be professional and organized at all times. During my buying process, Nancy went out the way to make sure that I was comfortable and knowledgeable about every transaction. I was a first time home buyer and this was extremely helpful for me. I knew Nancy would be  on top of things and handled business. Because of her professionalism I have referred many friends to her and they experienced the same exceptional service that I did.
Little Elm, TX
Phenomenal work done by Fancy
Phenomenal work done by Fancy Nancy! We were first time home buyers thus very afraid of the process for purchasing a home but Nancy has made this one of the smoothest transactions I have ever experienced. Her recommended contacts have also played a huge role in making the processes enjoyable. I really appreciate the concern for my comfort through every step of the process and wanted any one who considers Nancy to be reassured that she will help you find your dream home!
Little Elm
Jaylaine VanUden
I have known Nancy Messiha for many years. She is one of the best real estate agents in DFW! She has helped me buy and sell my homes and has always exceeded my expectations. She does a fabulous job at making buying and selling fun and exciting for her clients. Not to mention she doesn't stop once the sell is done. She cares about her clients and goes over and beyond to make them feel important and appreciated. I highly recommend her to all of my friends and family looking to buy or sell their homes!
Mary C
We are so thankful we were referred to work with Nancy. Being first time buyers we were basically clueless and Nancy was the perfect person to help us through this process from start to finish. Nancy is so knowledgeable, reliable, trustworthy and basically just awesome! We were in great hands and always knew Nancy was on our side! Nancy went above and beyond, there aren't enough words to describe how wonderful working with Nancy is!
Oak Cliff Dallas, TX
Rachel S
Nancy was so helpful in the home buying process. My husband and I are first time home buyers, and we were just curious about looking at some homes. She quickly sent us to the right people to get pre-approved before looking at homes. She searched the area for us and informed us of several open houses nearby each other on a weekend day. We went and found a house we loved, made an offer, and our offer was rejected. Instead of feeling discouraged about this, Nancy had already pro-actively sought the area and found the same floorplan in a nearby new-construction neighborhood. When we explored the new neighborhood, we found a home we loved and we had a contract that same day! She was on top of everything, easy to reach, and quick to respond. When we got to the point of closing on our home, she sent us a Utility Concierge to help us set up our utilities without making a million phone calls. On our closing day, she came into the office with an amazing gift basket to welcome us into our new home. Nancy went above and beyond to help us and make our first home buying experience fun and exciting. I would recommend her to anyone!!
Matt C.
Nancy did an awesome job selling my condo in Downtown Dallas. It sold within a very short period of time. She was always available to answer my questions and offer valuable advice that saved me money! When my wife and I began looking for houses, Nancy was a tremendous help in finding us a home that was within our budget. She was very professional in her approach and throughout the process. She was always looking out for our best interest. Thank you Nancy – you were awesome! I would highly recommend you to anyone.
Uptown Dallas, TX
Tony G. [Owner of Jessy's Girl Salon & Spa]
Jessy's Girl Salon and Spa has been so fortunate to be the beneficiary of the creative and artistic ability of Nancy Messiha and Luxe Living. Her vision and innate ability to modernize and design any space in addition to her understanding and negotiating prowess in the commercial real estate market is simply unmatched. After four years our clients continue to marvel at her work and often ask for her contact info. If you're looking for modern perfection from a consummate professional who loves what she does or if you desire guidance on your next residential or commercial real estate investment, I would highly recommend Nancy and Luxe Living for your next project.
Jessy's Girl Salon & Spa
Irving, TX
Melissa C.
If you are looking for a professional and fabulous real estate agent, I highly recommend Nancy Messiha. From the first phone call to the closing, Nancy was very fast in responding to emails and always willing to help no matter what time it may be. I appreciated Nancy's expert advice when helping us sell our land. Nancy made the entire process very simple. If my husband and I find ourselves selling and/or buying another property without a doubt we will contact Nancy first thing!
Forney, TX
Nancy is a top-notch realtor
Nancy is a top-notch realtor who will have your back through thick and thin. Not only did she find us the perfect home, but we were so impressed by how Nancy handled inspections, negotiations, and closing. She was responsive, extremely knowledgeable, and patient with us during the entire process. Nancy is very well connected and knows all the best sub-contractors in the area so the service we experienced was second to none.
All in all, she was steadfast and always on our side fighting for us in the trenches. We can't thank you enough Nancy.
Plano
I was a first-time home
I was a first-time home buyer and was referred to Nancy by a coworker. I needed to find a starter home in one specific school zone on my tiny budget and Nancy was there every step of the way and made it happen. Not only did we find the perfect starter home in the designated school zone but Nancy did so great on the negotiation that we got our home for less than asking price! My Son and I are so grateful for all the hard work that Nancy did to get us through the home buying process. She is very knowledgeable and is always available to answer any questions. She has continued to check in on us as we make this house our home. We're so happy to have found Nancy and will always use her as our realtor.
Richardson
Becky
Nancy took my space and just TRANSFORMED it into something I could have never imagined. She has a talent like I have never seen before 🙂 Her play with art, colors and lighting are so unique and tasteful. I honestly think it was the best money I ever spent and am so thankful to her for creating a space I am truly proud to call home. Love her work and she has my highest recommendation
Debbie
I was introduced to Ms. Nancy by my daughter in law, Kellie. Thank goodness! My husband and I desperately needed to move back to our hometown, to be near all of our grandkids. For months we looked at every house for sale on line, after hundreds of houses were too large, to far out of the city, too much remodel, or way out of budget, finally the one came up. It was a Friday evening and I called the agent whose site had just listed it. It was available! I just had to get there, only flight out was the next city, so drove 3 hours to fly in to DFW. That realtor kept telling me it's price was over comps and really didn't appear interested in helping me. Kellie got Nancy on the phone, we met and toured the home, and it was perfect and had everything on our check list. Nancy figured out exactly what the seller needed to accept our offer, and it wasn't the money, it was a fast close. Nancy had her best banker contact me and after our offer was accepted, we closed in less than 3 weeks. It truly was a miracle and only our Angel agent Nancy could make it all happen for us. Could not be any happier!!
Carrollton, TX
Danielle H.
I had the pleasure of working with Nancy Messiha during the early part of 2014.  She was, and has been –  by the far – the best agent I've worked with. It's very obvious that her clients come first and she will do whatever it takes to make them happy. She is a hard worker.  She has a very likable personality that is fun loving and energetic, definitely a people person. She strives to do what is right and combines her real estate expertise with her client's goals to help find you excellent properties.  I also especially liked how easy to get a hold of her it was.  I will definitely recommend her to others and work with her again myself.
Uptown Dallas, TX
Kimberly Watson
I just moved into the home of my dreams thanks to Nancy!!! She is truly the best! She was there for me every step of the way. Could not have asked for more. She is kind, considerate, professional and knows how to get you what you want. I was dreading the whole process of buying a home but Nancy made it easy, as stress free as possible with all her encouraging words! I highly recommend her to anyone looking to buy or sell a home! Incredible experience!
Eric E
Nancy Messiha exceeded expectations. I chose her based on her personality which was very upbeat and personable. I thought it would be a benefit when dealing with buyer's agents and dealing directly with buyers during open houses, etc. Fortunately, this was only one of the many qualities which make her the best RE Agent I have ever dealt with. Even though she was working with multiple clients, it NEVER felt that way. She was always super responsive. There were times I sent an email or text late at night and expected a response the next day, but even then she was almost instantly responsive. She was also very proactive following up on every step of the process, making sure all the T's were crossed and the I's dotted. Where she really shone was once the contract was signed. The buyer's agent was a nervous, picky, jerk. He was always wanting something crazy, always making more work for Nancy, and even being rude and very unprofessional on occasion. Honestly, I would have told him to get lost and blown the deal. Nancy was a true professional and coddled him and did his job for him on numerous occasions to make sure the deal stayed alive, and ensure that the house closed on time. I cannot recommend Nancy highly enough. Thank you for all your hard work!
Barbara DiDonato
Where do I begin!! Nancy is simply AMAZING! She was able to get me a perfect deal on the sale of my townhouse. From giving suggestions on updates before we listed to going through the final paperwork & finding an error that worked in my favor. This woman is brilliant & extremely knowledgeable in every aspect of the buying and selling process. I put my completely faith in her & she went above & beyond my expectations. If you are buying or selling a home Nancy Messiha is the woman to get the job done.
Dallas, TX
Mary C.
We are so thankful we were referred to work with Nancy. Being first time buyers we were basically clueless and Nancy was the perfect person to help us through this process from start to finish. Nancy is so knowledgeable, reliable, trustworthy and basically just awesome! We were in great hands and always knew Nancy was on our side! Nancy went above and beyond, there aren't enough words to describe how wonderful working with Nancy is!
Oak Cliff Dallas, TX
Linda Sloan
Nancy is a fantastic realtor from start through closing. From our first meeting, she arrived organized with comps and explained the process thoroughly. She marketed our house well and we received our first offer within 48 hours – this was even prior to the open house! As the process progressed, she managed negotiations skillfully, held firm to best practices in preparing contracts, provided great trade referrals who had great pricing for repairs, and she even contacted the appraisal company ahead of time with the list of comps & home upgrades to ensure it went smoothly. Nancy has a fun and bubbly personality, a strong work ethic, and a firm hand in ensuring high standards are met.
Richardson, TX
Heather P
Nancy Messiha was the obvious choice as a real estate agent to purchase a new home in Florida this year after the phenomenal job she did 4 years ago selling our home in Texas. She was knowledgeable, professional and most importantly, caring and personable. It was clear she always had my family's interest at heart. The first sales interaction with Nancy was easy and quite effortless on my part. She established a level of trust with me that I knew she would always be my go to agent, even if I was moving outside her territory. When I made the decision to move to Florida this past summer, I contacted Nancy. Within 24 hours she had me in the hands of a real estate agent in Florida. Within 3 weeks, I closed on my new home. She knew exactly what I wanted and the high expectations I had in working with another real estate agent and mortgage company. Nancy exudes a level of excellence and integrity in every aspect of her work and continues to exceed my expectations. Nancy is not only my real estate agent, but has become a source that I can count on for construction, design, and networking. I've recommended Nancy Messiha to everyone I know and I will continue to do so. It's not easy to put your life and your children's lives in the hands of someone else when making such life altering transitions and moves. She's a true professional and a genuinely wonderful woman that I trust. I realize it won't always be this easy to buy and sell a home, but I think you'd be hard pressed to find a better Realtor.
Destin, FL
Nicole D.
As first time home buyers we had all the typical fears & skepticisms about being taken advantage of. We were prepared by all the stories from friends and strangers alike that it's going to take months to find a home, the market is so hot that most likely the houses we want will become a bidding war and don't get your heart set on anything! We knew Nancy through a friend, at first I was really curious what the purpose of a realtor really was in this day and age where all the databases are openly available to everyone – what do they really do??. Nancy quickly answered that question for me – as soon as we saw a house come up that we wanted to see she was there, didn't matter what day it was, what time it was, what she was in the middle of doing (she once showed up looking more fabulous than usual, turns out she had left a wedding reception to get us a showing on a house – whaaaat?!), if she could get us an appointment she would. Even more importantly she was honest, sincere, and knew how to cut through the BS, especially being new to the game having someone that has your back and is breaking it down for you when it starts to get overwhelming, I cannot emphasize enough how valuable that is. Finally, when we found the house we wanted, Nancy went above and beyond vetting the sellers, history of the house, inspection, everything to make sure we weren't getting into something we would regret. And now that we have had time to get settled in, it feels like a dream, we found an amazing home and we couldn't have done it without her!!!
Nicole Bush
I can officially say I am a first-time homeowner and I must thank Nancy for playing a pivotal role in getting me here. I initially saw her realtor skills of searching for properties and negotiating the best deals when I recommended her to my brother and sister-in-law when they were looking for a home in Fate,TX. They were amazed by her professionalism and work ethic. She found them their dream home. After this success, I was even more excited to work with Nancy on my own home search. She found me properties to tour, negotiated pricing and helped me make offers. Unfortunately, I did not end up with a home. However, Nancy and I kept in touch and 3 years later we started the process again in February 2017. She was even more diligent in finding me properties that were in my price-range and desired neighborhood. She took the lead on communicating with the seller and agent for a home that found us as we stood in the street talking about a house. Nancy was persistent and by following up with the agent and seller, she was able to get me under contract on the house before it was even listed! I closed on my home in April 2017!! I was able to get so much more in my home because of her negotiating skills than I could have ever imagined. I honestly had no idea the process would be so smooth and easy. I cannot thank her enough for all of her hard work and patience. She is thorough and very hands on. She was amazing at keeping me in the loop as we moved from online property lists, to tours, to inspection, then appraisal and she was right beside me at closing. Every question I had, she answered. She anticipated my first-time home buyer questions and concerns before I even knew what I would be worried about. If you are looking for a professional, understanding agent with EXCELLENT communication skills, attention to detail and follow through, then you should reach out to Nancy. Even after closing she has followed up with me on moving, transferring utilities and getting settled in my new home. She's truly the BEST!
Fate, TX
Ashley Trevino
We consider Nancy family now!! She was patient and kind but above all is so knowledgeable in a market that would have swallowed us whole. She knew exactly what we wanted and we are 100% satisfied with our home. From what we wanted homewise right down to the price! She is brilliant and we could not have asked for a better realtor. Thanks again Nancy!!
Angela T
​Nancy is the BEST! I was under a serious time constraint to both sell my current house and buy a new one. Nancy completed both sales in less than 30 days! Unbelievable! I received top dollar for the house I sold and didn't pay a penny more than I wanted for the house I bought. Nancy is persistent, consistent, thorough, passionate, available when you need her and the follow through is amazing! She went to bat for me every step of the way. Her attention to detail not only saved me money but time as well. Her communication with me and the buyers of my house, the seller of the house I bought, the title company and the lender were outstanding. I honestly don't know how she keeps it all straight but she does and never misses a beat. I would definitely use Nancy again and I highly recommend her for all your buying and selling needs!
The Colony, TX
Starlett C., J.D.
Nancy helped us sell our townhouse in the Deep Ellum area and it was truly a pleasure to have her as our real estate agent.  Working with Nancy was stress free and informative.  She was very professional and responsive with regard to updates and inquiries. As an interior designer in addition to a real estate agent, Nancy assisted in giving feedback for staging the property and went by the property weekly to make sure that all was in order.  In addition, Nancy did an excellent job listing our property on the market, advising us with the best sale price to make the property most attractive to prospective buyers as well as negotiating the multiple offers we received on the property.  We would wholeheartedly recommend Nancy as a real estate agent for her professionalism, expertise and her integrity!
Deep Ellum, TX
My husband and I loved
My husband and I loved working with Nancy who made the entire process of buying and selling a house as seamless and effortless as possible! She has been in the industry for years and knew how to get us the best deal possible and all the right answers. Nancy is incredible to work with, extremely responsive, and had the answers ready for us before we even had our questions out. It was a phenomenal experience working with her and we highly recommend her, in addition, we were blown away with her negotiation skills and expertise in the industry and of course, her decorating tips!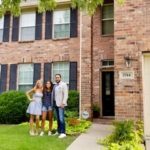 Lewisville
Lauren T.
Nancy made buying our first home a fun, quick and easy experience. As first time home buyers, my husband and I had heard horror stories about the home buying process. Our friends, family and coworkers warned us that we would most likely not close on the first home we made an offer on and that finding our home could take months. From day one, Nancy made herself available to us at all hours of the day and night. If we text or called her to inquire about a house she would immediately respond. She made arrangements with a moments notice – literally, we would request a viewing from her at 11:00 at night and we'd be viewing the homes the next morning. She listened to our likes/ dislikes and took the initiative to find homes that we could not locate ourselves. It is because of her that we found a home we love. After making an offer and finding out that multiple offers had been made, Nancy worked tirelessly to make sure the sellers were considering our offer. With luck and an awesome REALTOR® on our side we moved into our first home following our first and only offer! She made us feel as if we were her only clients. We thanked her many times for all of the attention to detail and work she was doing for us to which she replied, "No problem, of course!" as if it were nothing. We all know that a great REALTOR® is few and far between – Nancy is one of a kind!
McKinney, TX
Marvin Mosley
Coming in as a first time home buyer, we were a bit nervous and hesitant. Nancy made all of our worries go away on the very first day of meeting with the builder. She made sure that we got all concessions that were due to us, along with making sure the builder didn't rush us into making a rash decision. Nancy sat us down and went over contracts and all paperwork so that we knew exactly what we were getting into. Her phone is always on and she always answered, even if it were close to midnight. I am comfortable in the decision we've made and know it's due to having a complete understanding of the entire process. Thank you again for all of your hard work and patience!
Forney
Bobby K.
Admittedly, I've been harboring a long-standing skepticism when it comes to the value-add of a REALTOR®. That perception was based both on comments from friends as well as personal experience. Happily, that predisposition has done a complete 180° after working with Nancy. I was amazed by her tireless resolve as our ideas in what we wanted evolved. Her continued efforts and patience throughout the process to meet our housing needs were phenomenal. She was a genuine advocate in helping us find a home; not just selling a house. I find that remarkable. I would not hesitate to recommend her to my closest friends or family if they are looking for property in North Texas.
The Colony, TX
Charlie P
Where do I begin?! Not only was Nancy professional, meticulous, and prompt but she was also a joy to work with! She gave me great advice and guidance throughout the entire process! She recommended all the right updates/remodeling for me to maximize my profit…then priced my house just right! I'm somewhat of a perfectionist and she really made the whole process less intimidating and stressful. She new exactly how to meet me and my family's needs. You officially have a client for life! I just can't thank you enough! So, thanks again!
Plano
Nancy Messiha is an incredible
Nancy Messiha is an incredible realtor!! I recently had the pleasure of working with her a New Construction deal in my community. I am a New Home Sales Manager and she had a client that needed a fast closing. Nancy gathered all the pertinent information and quickly located the perfect home for her client. We were able to close within 3 weeks!! None of this would have been possible without her hard work, passion for excellence and incredible drive. She is an excellent communicator, extremely patient, knowledgeable and incredibly diligent. There was never a situation that she was not on top of and was readily available to answer any question or to resolve any issue. You will not find a better realtor in Dallas/Ft. Worth. I would highly recommend her.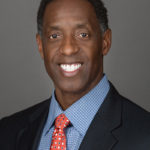 McKinney
Antonio R., M.D.
I recently moved to a condo in Uptown Dallas. I wanted to transform it into a modern, sophisticated and comfortable urban living space suited for a bachelor such as myself. I originally didn't want to use an interior designer, but after several failed attempts I was introduced to Nancy through a mutual acquaintance. What a fortuitous event that was for me. She promptly returned my initial contact and went to work. I needed a lot of new furniture for both my living room and bedroom. She worked with me closely and came up with a design plan that was more gorgeous than I could have even imagined. It was quite a project, but she made the process very easy and fun. Most importantly she kept steady lines of communication open with me the entire time. My friends,  family, and I were all very impressed with the end result. I can definitely call the place "home" now. She really exceeded my expectations. Nancy has such an amazing talent, if you have any reservations, the only thing you have to worry about is making your friends overly jealous of your new home.
Uptown Dallas, TX