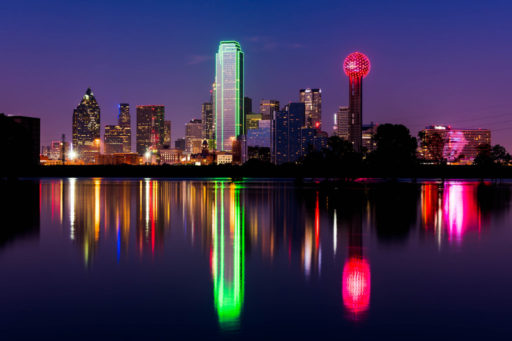 Dallas is located in North Texas, about 300 miles (483 km) from the Gulf of Mexico. While the coast certainly won't be right at your doorstep, the Trinity River runs straight through Dallas, and White Rock Lake is in the northeast of the city. Outdoorsy expats moving to Dallas will be happy to hear that both present many opportunities for long hikes and other outdoor activities.Offering both big-city excitement and quiet, suburban living, the Dallas-Fort Worth metro area offers an interesting mix of Texas pride and cosmopolitan offerings.
Those who live in Dallas and Fort Worth tend to be young professionals, while the surrounding suburbs are largely filled with young families who want both a close-knit community and easy access to the cities. People from both demographics are flooding the DFW area. New developments have drawn in both families looking for their dream home and millennials looking to launch their careers.
Click here to see just a few of the amenities Dallas-Fort Worth has to offer. Looking to relocate to the  DFW area? Contact Luxe-Living Realty we'll show you why you should consider Dallas and how we can help!